This mysterious clock moves away from the power line.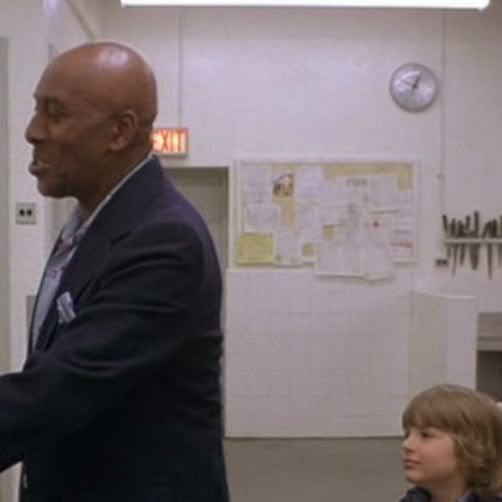 The light switch on the left disappears.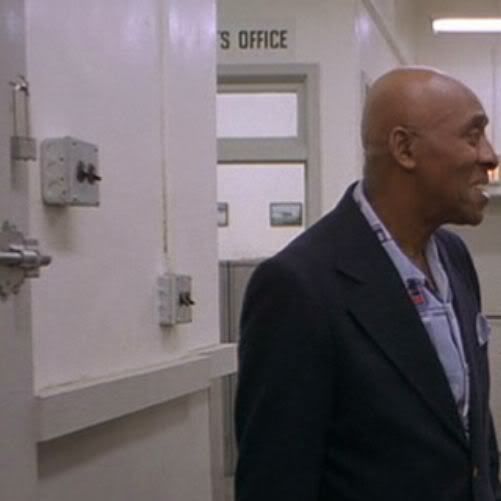 This light switch appears later in the movie.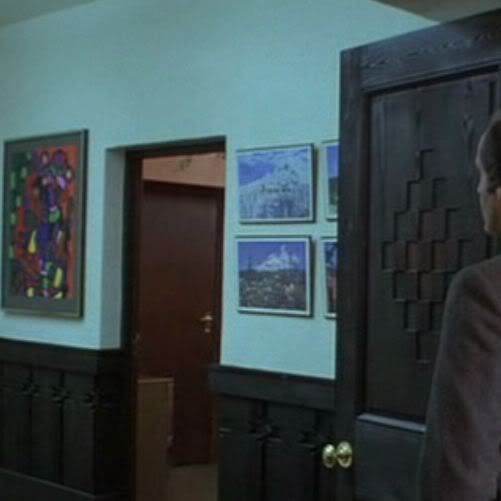 The Gold Room sign moves from right to left and back again thought the Movie.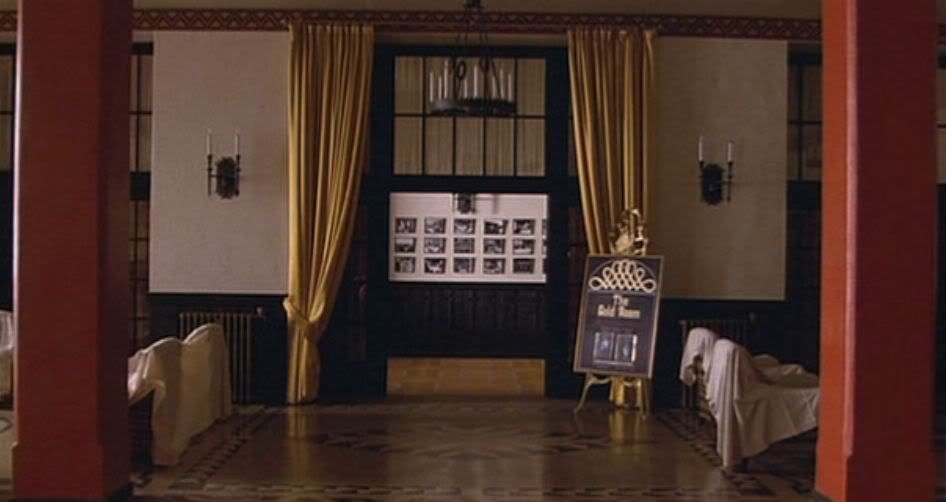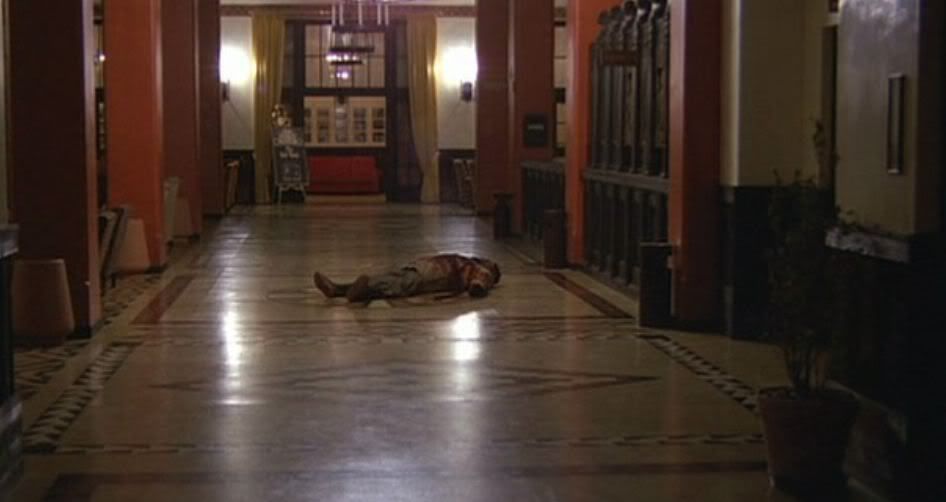 The mirror in the back disappears later in the movie.
It looks as if there's a disappearing eagle behind Mr. Ullmann's head. It is actually moved out of the shot to the left of center.
Disappearing rugs can be seen throughout the movie.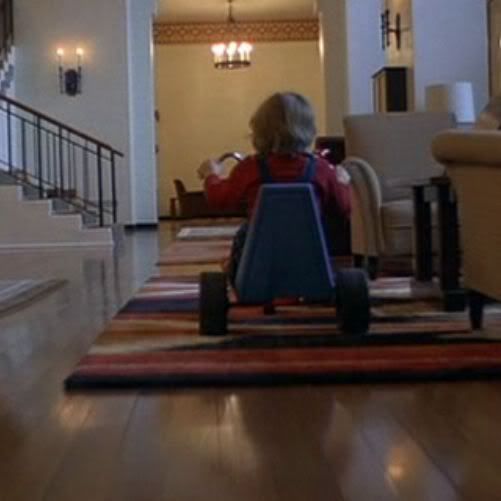 The carpet design reverses between shots as Danny plays and the ashtray on the left appears later in the scene.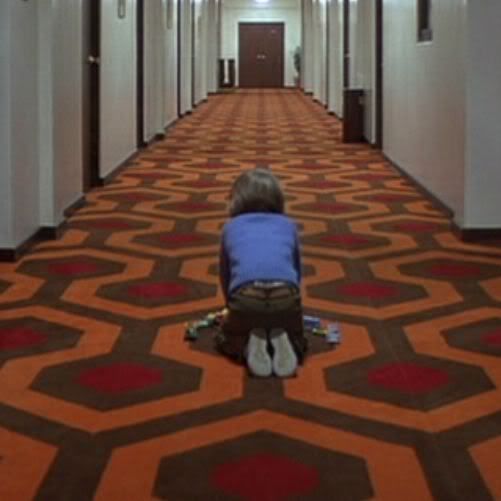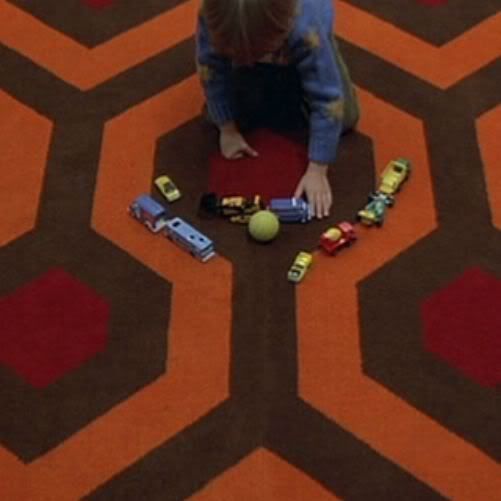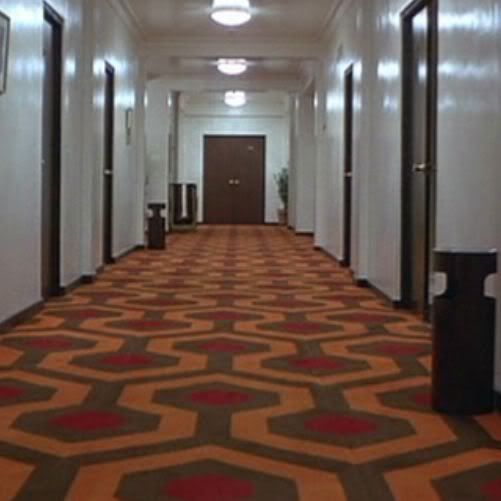 The stand that the Gold Room Sign is on changes throughout the movie.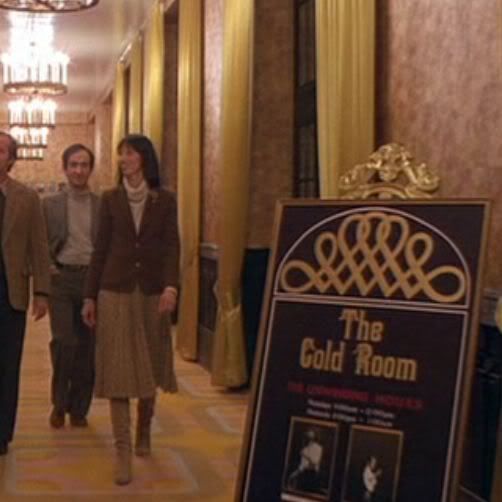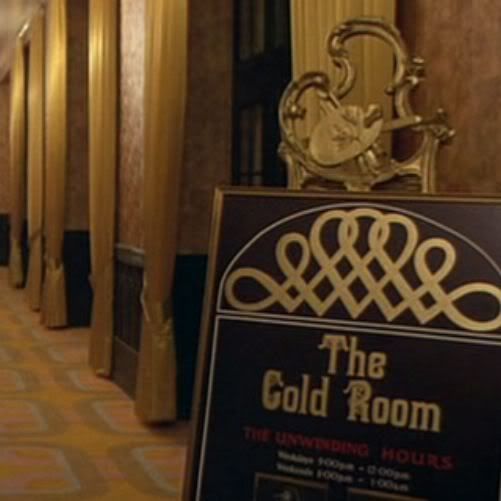 "Great party isn't it" as the artwork behind him disappears.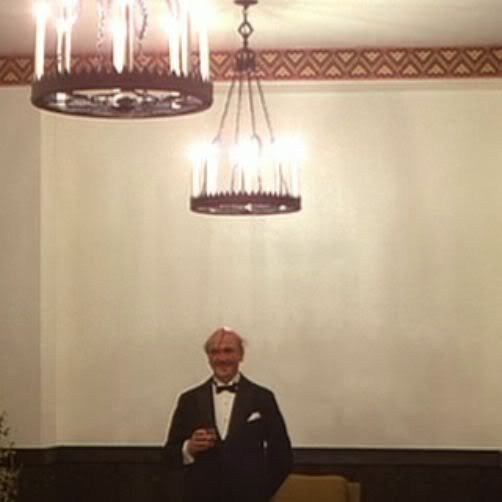 Mr. Ullmann's nameplate moves throughout the movie.
The disappearing shower head.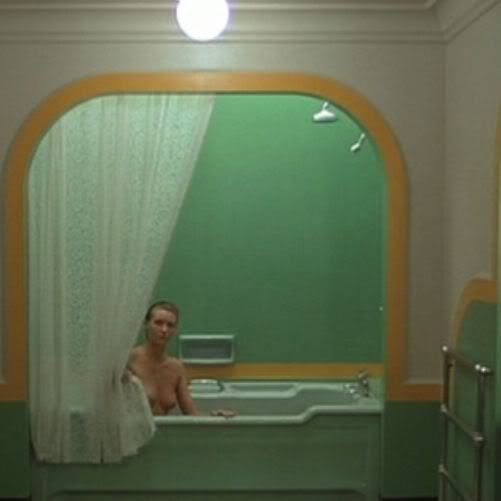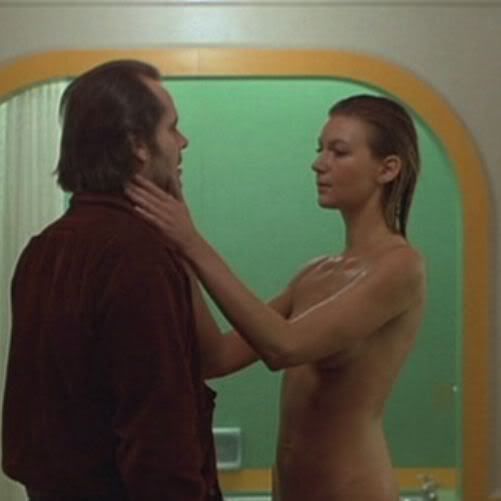 Not only is the door a different color, as I noted before, but "Redrum" is printed 2 different times (look at the number of strokes in the lipstick on the door – 10 the 1st time as we see in both of his visions, and 14 strokes when we actually watch Danny write it, for a total of 24 strokes). The "Redrum" door is something else that Stanley Kubrick doubled in the movie as there are obviously 2 different door here.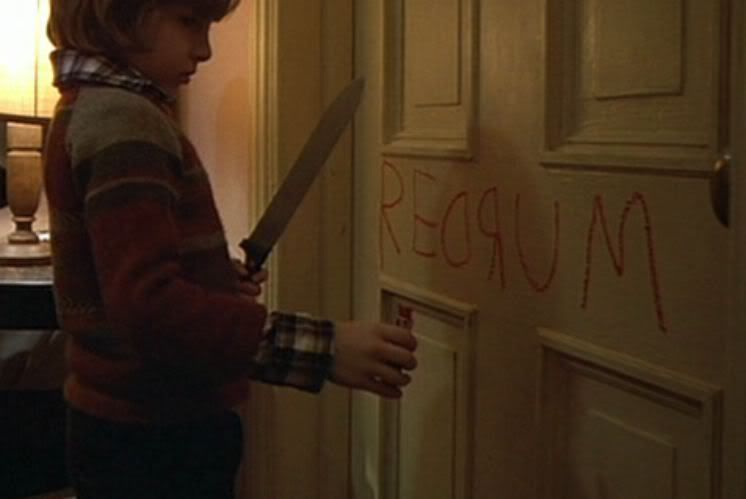 Disappearing painting on the right.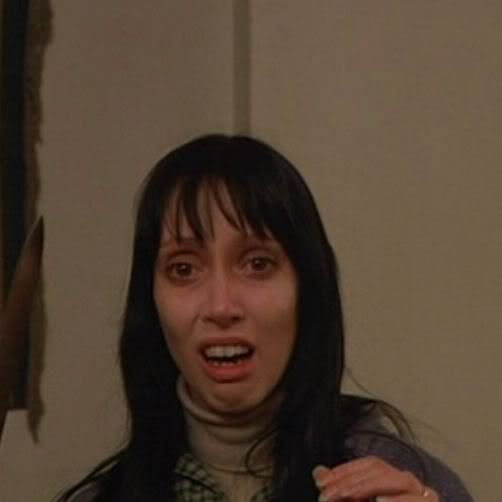 The Hedge Maze map moves throughout the movie.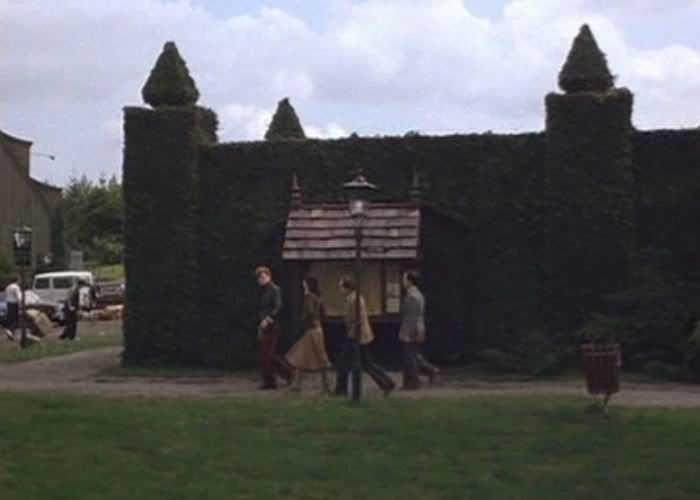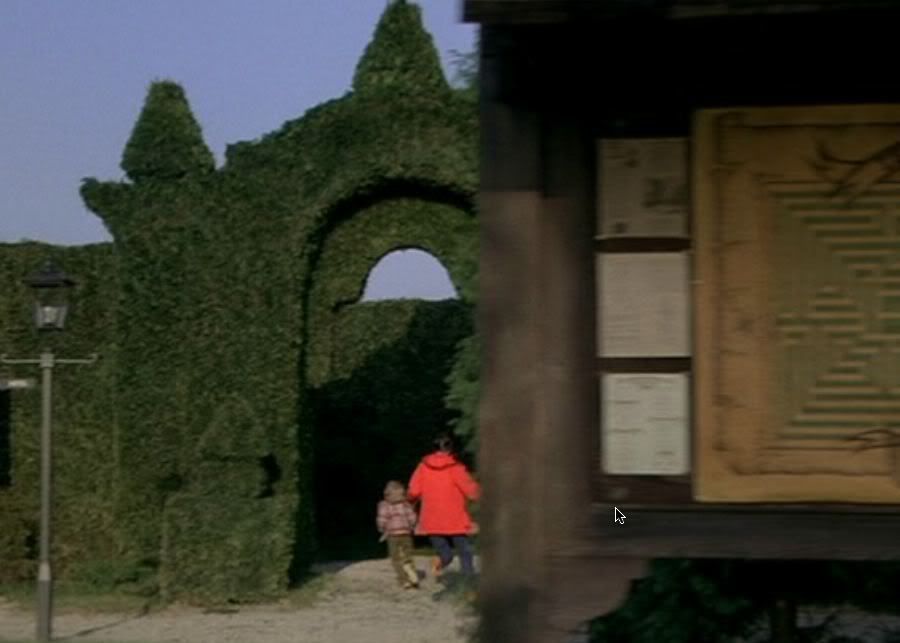 Watch the yellow NAPA sign in the rear right as it rotates 180 degrees during the scene without ever being touched.
[Back to Home Page]
(34)